The Abbey Museum is a treasure trove of world history that engages the young to the old. When you visit the Museum you will journey through the centuries from the world of prehistoric hunters to the time of the Industrial Revolution and the Rise of Imperialism.  Visit us to experience history and culture. Immerse yourself in an international collection like no other.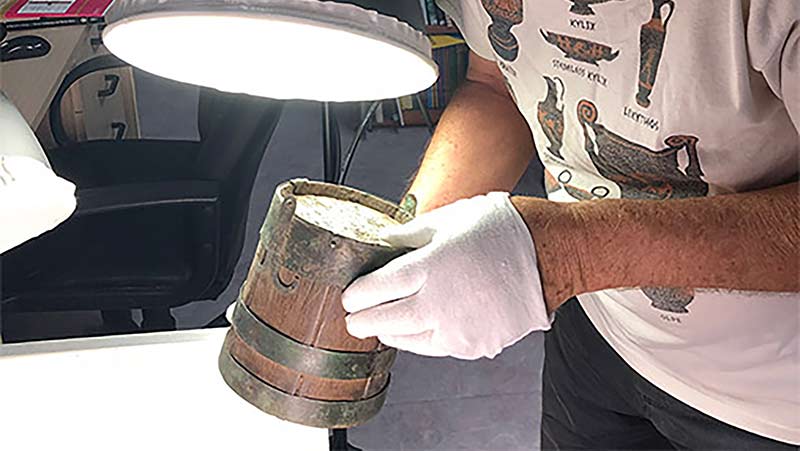 OUR COLLECTIONS
One of the most fascinating aspects of the Abbey Museum is the remarkable scope of its collections, spanning more than 500,000 years of humankind. Browse through our Collection Highlights!
EDUCATION
The Museum provides quality and engaging educational experiences for school students. We provide a unique opportunity to experience archaeology on recreated dig sites, explore medieval history and the environmental heritage of the Moreton Bay Region, and even Ancient Egyptian mummification!
CONSERVATION PROJECTS
Ensuring the future of the artefacts in our remarkable collection is a priority at the Abbey Museum. However, this is only possible with the support of many people. Read all about our past projects and consider supporting our fundraising efforts for the current conservation and other programs.
Upcoming Events
The Abbey Museum annually hosts a rich calendar of events. From the Abbey Medieval Festival to our Regency "Picnic at Pemberley", there are Egyptian, Medieval, Roman or Viking school holiday programs filled with lots of family fun and historically themed presentations hosted by the Abbey Museum Friends.
*Some of our events have been cancelled or modified to meet social distancing guidelines. 
It is always exciting to receive new objects into the Abbey Museum collection and over the last four weeks a number of artefacts have been donated. These include an early Victorian prie-dieu,  a Pygmy bow and 8 arrows,  a small collection of Roman bow brooches and a...
read more